Maths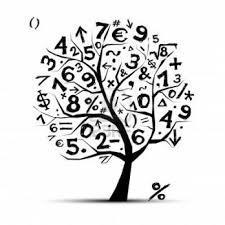 We learn together and grow together here at Lord Street Primary School
At Lord Street Primary School, we believe Mathematics is an important skill which equips children with an essential set of tools to succeed in the world. These are logical thinking, problem solving and the ability to think in abstract ways.
At Lord Street Primary School, we believe children learn better through fun, exciting and challenging Maths. We are committed to enabling all children to achieve mastery in the key concepts of Mathematics appropriate for their age group. Children who grasp concepts quickly are challenged through rich problems which deepen their thinking. Children who need more support will spend longer using a range of concrete and visual materials to ensure their understanding is secure. We use the National Curriculum as a basis for our Mathematics and we aim to have reasoning and problem solving as a thread which runs through all our Maths teaching. Also, through our Learning Challenge Curriculum we aim to enhance children's Mathematical understanding and experience further by tackling real-life problems and examples.
In school the children are encouraged to use two particular websites to improve their knowledge and understanding and we would like them to continue to use these at home too if possible.

The children will receive a parent letter with logon details for My Maths and their homework will sometimes be in their file for them to complete, along side other booster packs and maths work.

Useful Online Maths Activities
We make a lot of use of online maths games and activities in school. Some of the links below are our most popular.
Why not try some of them out and let us know what you think…?
Why should I play maths games with my child?
Children make progress best as mathematicians when they regularly repeat skills and practise them until they become embedded. This can be quite a long process sometimes, and so the use of the context of an exciting game or interesting activity can be highly motivating. In our experience, our children learn best when they are having fun and that's what games are for!
Internet-based Activities relating to Number and Place Value
Internet-based Games relating to Times Tables Practice